No, not that kind.

What I'm referring to is weapon skins, graphical changes to a weapon that do not change the properties (damage, fire rate, etc.) of the weapon itself.
I've noticed that many weapons in the Black Market are just that, skins. It may not be justifiable to -
non NX users
- to pay about 10 dollars for the same weapon.
I believe that Nexon can get a LOT more money (not that that's the goal, but it increases the odds of this idea being used) by attracting the F2P (free-to-play) crowd into spending small amounts of NX. Plus, the changes themselves are extremely easy to do, and require only graphics.
The alternate weapon skins may be deriatives of the original weapon or even completely different ones, but all the skins retain the EXACT properties of the GP weapon.
Not only does this make the game experience more customizeable, it also encourages people to try new and unusual things.
Alternate weapon skins cost 150 NX. This may sound quite low, but you must own the "base" weapon first. When a skin is purchased, it is useable for 90 days and the time when your gun expires will not be counted against this 90-day period.
For example:
To get the DPMS AR-15 SASS (a real gun by the way):
I would have to:
First, buy an SR-25.
Second, enter the Black Market and buy the appropriate skin.
Third, use the skin as a weapon modification in the Weapons interface.
Last, enjoy my new and (comparably) unique weapon.
If you haven't noticed already, this is EXTREMELY EASY to do and will probably get many GP users to spend a few dollars on NX.
The skins are listed below. I may have to make a seperate post for all of them.
M4A1:
Skin: DPMS Mk. 12
Skin: AR18
Skin: Noveske N4
AK47
:
Skin: SAR-21
Skin: Knight's Armament SR-47
M14
:
Skin: M14 DMR
Skin: AR10
FAMAS
:
Skin: S&W M&P15
Skin: G41
Steyr AUG
:
Skin: HK 33 (WITH PERMANENT SCOPE ATTACHED)
Skin: LWRC M6 (WITH PERMANENT SCOPE ATTACHED)
SHOTGUNS:
Remington 870
:
Skin: Benelli Nova
M590
:
Skin: Benelli M4
SPAS-12
:
Skin: Winchester 1100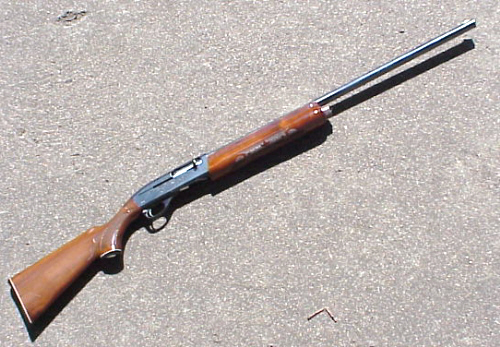 Saiga 20
:
Skin: SPAS-15
PISTOLS:
Glock 18:
Skin: VP70
Glock 23:
Skin: Browning Hi-Power
Colt Anaconda
Skin: S&W 500
Desert Eagle
Skin: Automag III
I will come up with some more. Stay tuned